Best Water Well Service Near Me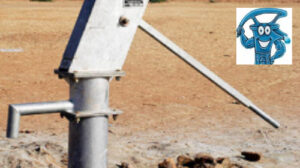 Deciding to get a water well is a big decision. Not only do you need to find the right company to drill your well, but you also need to make sure that you're taking all of the necessary precautions for maintaining your well. One of the most common water well maintenance services is well shocking. But, with so many companies out there offering water well services, it can be tough to know who to trust. Here are some tips on how to choose the best water well service near you.
Choosing the Best Water Well Service Near Me
When you're looking for a water well service company for a well shocking task, the first thing you should do is get referrals from friends and family. If someone you know has had a good experience with a company, they'll be more than happy to recommend them to you. You can also check online reviews to see what other people have said about different companies. Then, once you've narrowed down your options, you should call each company and ask them some questions.
Some important questions to ask water well services include:
       

How long have they been in business?

       

What is their success rate?

       

What are their rates?

       

Do they offer any warranties or guarantees?
Make sure to ask each company these questions so that you can get a better idea of what they offer and whether or not they're the right fit for you.
Once you've found a few companies that you're interested in, the next step is to schedule a consultation. This is an important step because it allows you to meet with the staff, tour their facilities, and get a feel for their operation. It's also a great time to ask any questions that you may have. After your consultation, you should be able to make an informed decision about which company is the best fit for you.
When choosing a water well service, it's important to do your research and ask plenty of questions. With a little effort, you should be able to find the best company for your well shocking service needs.
What Is Water Well Shocking and How Is it Done?
"Well shocking" is a term used in the water treatment industry to describe the process of shocked disinfection. Shocking is a means of disinfecting water by raising the chlorine level or other oxidant level high enough to kill all bacteria present. It also helps restore proper water flow and pressure, and it can even improve the taste and clarity of your well's water.
In general, shocking your well is a two-step process. The first step is to circulate chlorine through your piping system to disinfect it. The second step is to circulate chlorine throughout your entire water system, including your well, to kill any bacteria that may be present.
To shock your well, you will need to pump a strong disinfectant solution (such as chlorine) into your system. This solution will help to kill any bacteria or other impurities that may be present in your water lines. It is important to note that well water shocking should only be performed by a professional, as incorrect application could result in contamination of your drinking water. Well shocking is a rapid and effective way to disinfect water, but it can also be dangerous if not done properly.
DIY water well shocking can be dangerous if not done properly. Improper shocking can cause corrosion of the well casing and plumbing, and it can also introduce bacteria into the water supply. Therefore, it's important to consult with a professional before attempting to shock water well. Since they are trained and experienced in handling the job, you are guaranteed professional services that keep your loved ones and property safe.
Benefits of Water Well Shocking
There are many benefits to well water shocking, including better water quality, improved taste and smell, and reduced chlorine levels. Shocking can also remove build-up from your pipes, fixtures, and appliances.
Water quality is improved because shocks eliminate bacteria and other contaminants that can cause illness. They also help break down organic matter that can lead to unpleasant odors, reduced chlorine levels protect your skin and hair from drying out and damage caused by chlorine exposure.
Shocks also help remove build-up from your pipes, fixtures, and appliances. This can include limescale buildup, rust deposits, sediment, and more. Getting rid of this buildup helps keep your plumbing system functioning properly and can prolong the life of your fixtures and appliances.
A professional will know how to shock your well safely and effectively, ensuring that you get the most out of the process.
When Is the Best Time to Shock My Well?
The best time to shock your water well is typically in the spring, before the peak summer demand. This allows you to ensure that your water is safe and clean for the entire season. However, water well shocking can also be done in the fall, after the busy summer season has ended. This helps prepare your system for the winter months, when water use is typically lower.
How Often Should I Shock My Well?
The frequency of well shocking will depend on a number of factors, including the size of your system, the amount of water you use, and the quality of your water. A general rule of thumb is to shock your well every three to five years. However, you may need to do it more or less often, depending on your specific circumstances.
If you are experiencing any of the problems listed above or simply want to ensure your water system is running optimally, contact us today to schedule an appointment. Well Doctor LLC provides professional water well shocking services that will have your system up and running like new in no time. We can help assess your system and make recommendations based on your unique needs. We proudly serve customers throughout Charlotte, NC, so don't hesitate to give us a call!