Benefits of a Lawn Irrigation Pump Installation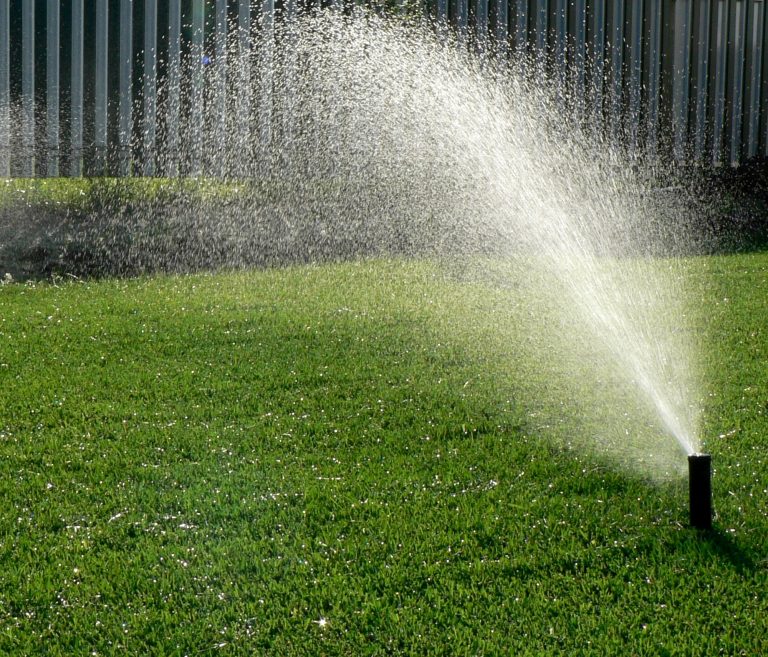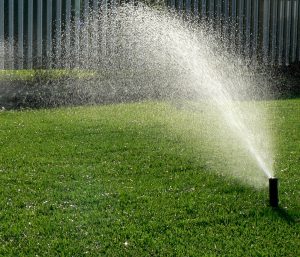 When the time comes, some may be hesitant to run their irrigation system for one main reason, the rising water bill. To most, the thought of watering your lawn with a waterhose is just not even an option. As a full-service well company, Well Doctor LLC proudly offers well water lawn irrigation pump installation. This allows you to have your own source of a cleaner water source that is more cost-effective in keeping your lawn beautiful. There are many benefits to irrigation pump motor installation, but just to name a few:
Pulling water from an underground source rather than city water.
Reduces the expense associated with city water.
City water can be full of harsh chemicals that damage plants and your lawn.
Set a specific amount of water from your sprinkler system to release per watering to prevent over watering.
Saves time when compared to hand watering your lawn.
Safely water your lawn even during a drought or water restrictions.
EXPERT IRRIGATION PUMP INSTALLATION TEAM
The well drilling installation of an irrigation well pump is definitely not a DIY project. Our well drilling experts have the knowledge to determine whether or not you are a good candidate for this service. If you are on city water, they have to determine if they can drill a well that will supply enough water.
If you have an existing well, you have to determine how much water your existing pump can supply and if it's at a reasonable pressure. We will also inform you what systems are going to work best for you and what you should expect price-wise before we start the project. If you have questions about well pump installation, feel free to give us a call today.
IRRIGATION PUMP REPAIR SERVICES
Is your irrigation system already running off of a well, you've just noticed some issues? We can help with that too! A well and irrigation systems have a lot of different moving parts to work properly, and like anything, normal wear and tear can cause issues. Our expert well water irrigation pump repair team can come in, identify the issue, and provide you with a solution to get you back up and running in not time!
If you have an older system, we can even assist in an irrigation well pump replacement. No matter what the issue may be, we will start each service with a free estimate, so you are completely in control. Call Well Doctor LLC today to get started. You can also do a service call to HoneyBee Septic Tank Service for anything septic tank related.
Obvious Signs You Need to Have Your Irrigation Pump Repaired
When you start having problems with irrigation pumps, the first thing to do is identify the source. If a part breaks or malfunctions, you may have to replace the whole irrigation pump. But if your garden is drying out in patches or you see water pooling on the ground, then it might be a sign that an underground pipe has broken.
If you see these signs, it's a good idea to schedule your irrigation pump inspection with a licensed irrigation professional.
The Pump Won't Turn On
If your pump isn't turning on, follow these steps: check the breaker first and reset it if tripped. If the problems persist, check that your pump is compatible with the power source you're using, and ensure proper ground is present. If the pump gets too little or too much power, check the wire running to the pump. They may have been damaged or cut and without proper power, your pump will not turn on.
There Is No Water
One of the most obvious signs of a faulty irrigation pump is loss of water, low water pressure, or no water at all. Although your pump is working, you'll want to double-check your lines and valves first. You could try doing this yourself or calling for an irrigation specialist when you need help with your irrigation system. We recommend the latter. They are experts in troubleshooting and will know just what do to to get your system back up and running!
It Isn't Working Properly
If your system is experiencing performance issues, there may be a blockage that needs to be cleared. You should clean debris out of the intake screen on your foot valve to ensure it can effectively circulate water. Leaves and other outside materials tend to accumulate on the screen and block water flow, which may not only impede your irrigation system's ability to properly deliver or draw water but might also pose a safety risk. If something gets past the intake screen of your pump, it may get trapped in the impeller vanes. It can cause a performance issue with the pump.
You Hear Rumblings of Rocks Inside the Pump
The suction lift is the distance between the water surface and the pump inlet. When this suction lift is too high, it's possible that rocks are getting lodged in the pump, which causes odd pump sounds like a running machine. This noise is known as cavitation, it can harm the internal components of a pump. Sometimes relocating the pump closer to the water source can help, at least for now.
Remember that a clean system means that you'll have fewer problems with your irrigation pump, so keep an eye on it to see if it needs a check-up.
We are a small, family owned and operated local well pump repair business, and we pride ourselves on treating our customers like family.
Ask about our discounts for teachers, veterans, senior citizens and first responders!