Well Chlorination | Water Well Shocking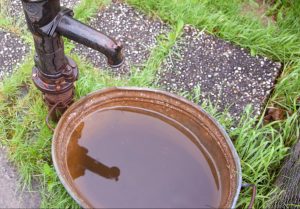 There is a lot that goes into the care of a well. If you use well water, you likely already know what is needed to keep it in good working condition. Well water testing may be a good option to make sure you know exactly what is within your well water. One of the things that should be done is well chlorination. This is also known as "shocking the well", and is the process of adding chlorine to the water in order to kill harmful bacteria and other contaminants.
Reasons for Well Chlorination or Shocking Your Well
There are plenty of other reasons to have your well chlorinated and get a well inspection. A responsible well owner is already familiar with them, but in case you aren't, here are some of the top situations that may warrant shocking the well:
You have a new pipeline installed or any other type of plumbing work performed
You have a new well built and new system installed
You had some recent well repairs
Bacteria is discovered during water testing
Flooding has occurred around your property or well
You see slime or smell a foul odor (likely caused by sulfur, bacteria, or iron)
You have a new holding tank or pump installed
A certified well pump repair charlotte nc professional understands the importance of chlorination and will take the necessary time to make sure the job is done right. At Well Doctor LLC, we do not cut corners when attending to your water well chlorination needs. We pay careful attention to use the right amount of chlorine so that we can successfully kill any harmful bacteria that may be present without sacrificing taste.We also have a septic tank cleaning company that helps clean your septic tank.
Why Hire a Certified Well Chlorination Professional?
To ensure that your well is clean and in good condition, you'll require the services of someone with proven experience to handle the job of treating your well. They should have superior knowledge of the water well system and how it operates, including metering pumps, properly monitoring and calculating chlorine dosages, and residual and holding times. They should also be fully compliant with all necessary safety precautions. These are important skills to have in order to ensure the job is done right.
Why Rely on Well Doctor?
Well Doctor LLC, is the preferred well repair and water treatment company in the Mount Pleasant, NC area, as well as the surrounding areas of Charlotte, including Lake Norman and Waxhaw/Marvin, all the way to York County and beyond! We provide you with prompt and professional well chlorination services.
We are a small, family owned and operated local well pump repair business, and we pride ourselves on treating our customers like family.
Ask about our discounts for teachers, veterans, senior citizens and first responders!